Thank you for visiting our rebranded and redesigned online shop! If you are new to the site I want to welcome you to explore and experience what we have to offer. If you are a returning visitor, we have changed a few things since your last visit and we welcome you back to the all new experience as well. With that being said our previous webhost allowed us to transfer our old customer accounts to the new webhost however your old password may not work. Simply reset your password and you should be able to login. I want to personally apologize for the inconvenience.
Over the winter I have been hard at work creating a whole new way of selling cheer signs online. I used to design every order from the ground up and as my business grew I realized that time was becoming an issue. Especially during peak season between July and October. I have implemented an all new design space for customers to quickly and easily design their own signs. Simply select the product you'd like to order choose what you options you would like such as the size, single or double sided or whether you'd like handles or not. You can then click the 'customize your sign' button and get to work designing your signs!
I will have a page dedicated to teaching you all the features and tools within the designer in the very near future. My goal is to create a drag and drop environment in which even the least artistic among us can design a professional looking set of signs!
Thank you for visiting and I look forward to working for each of you!
With our new platform you are able to create stunning graphics!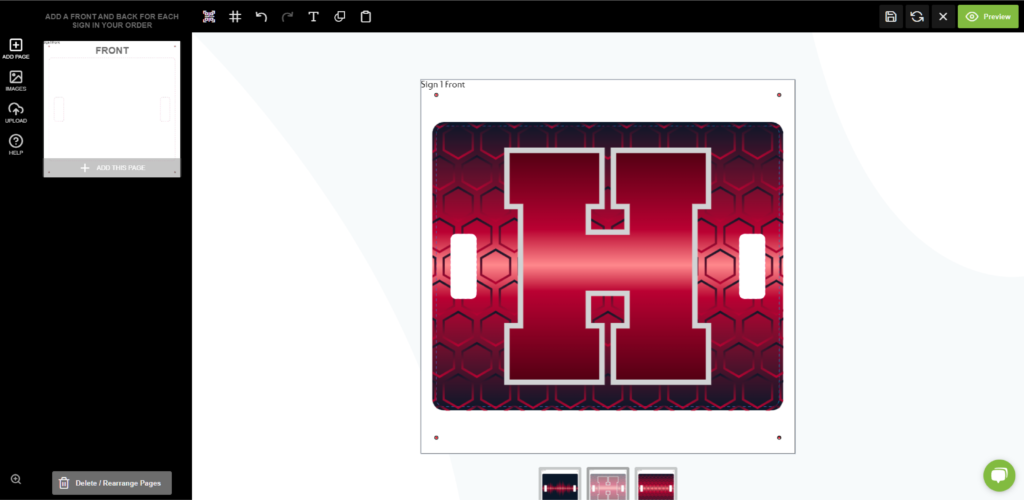 By combining our simple backgrounds and adding a custom color under the Colors tab you are now able to apply a linear gradient to your designs and save that custom color to use in all of the signs in your order very quickly! Video tutorial will be coming soon on how we created the design above using our online design tool!