We are now offering Chrome and Holographic Signs. Pricing and options will be added to the website soon! If you would like a sample of the materials we will be glad to send you one! Just hit us up using the chat box below!
I will soon be having weekly live streams!
I will be going live on certain days and have a morning and an evening session to help you learn to use our online design tool! You can find the link to my streaming channel in the footer menu of this page or visit the find us at Allstar Cheer Signs TV!
We are proud to announce we have partnered with Afterpay and it is now available as a payment soultion through our website! This will make payment more convenient for customers on a tight budget. This option allows customers to spread payments out over time and receive your products on time with 0% interest and no credit check. Please visit the link above to see more info on how Afterpay can work for you!
With our new platform you are able to create stunning graphics!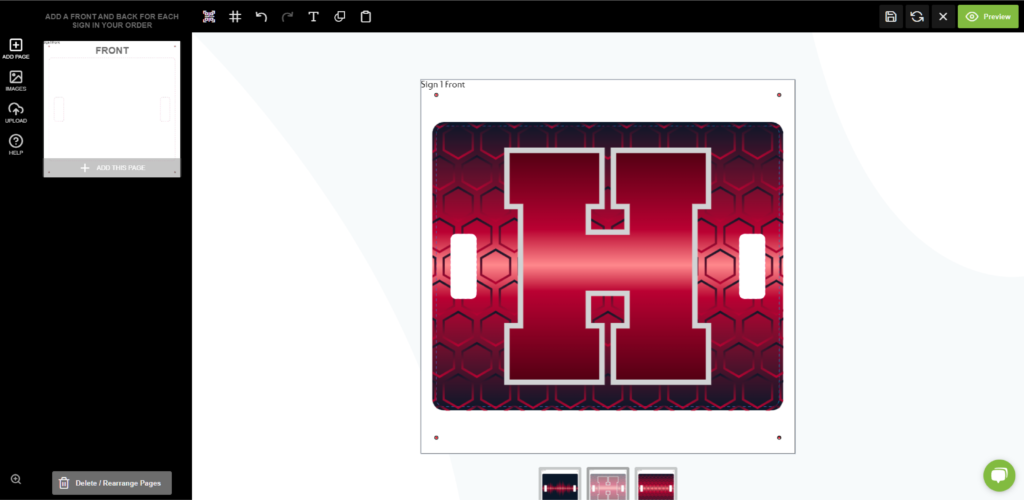 By combining our simple backgrounds and adding a custom color under the Colors tab you are now able to apply a linear gradient to your designs and save that custom color to use in all of the signs in your order very quickly! Video tutorial will be coming soon on how we created the design above using our online design tool!